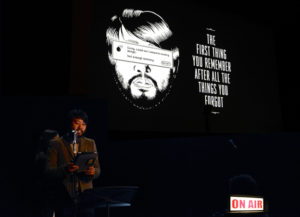 As part of GRAPHIC FESTIVAL, Lawrence is telling a fun story on-stage at the Sydney Opera House while comic book artist Leigh Rigozzi illustrates it on the big screen. The two will be accompanied with a live soundtrack by cellist Pete Hollo. This is gonna be so much fun!
The event is called RADIO WITH PICTURES and matches storytellers, comedians, writers and radio makers with artists and musicians for a "live radio recording" vibe of yesteryear.
Storytellers include Lawrence Leung, Nina Las Vegas, Anna Barnes and Courtney Collins, a new work by John Birmingham adapted for radio by Simon Bedak and Jamie McNamara.
They are paired with illustrations from Biddy Maroney, Georgia Perry, Matt Huynh, Sara Drake, Leigh Riggozi, Matt Taylor, Brian Duong with musical support from Lilith Lane, Sam Worrad, Peter Hollo, Adam Hulbert and Luke Mynott.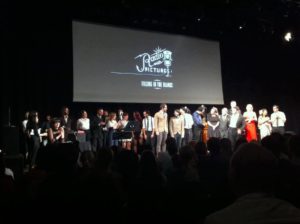 (photo: FBI Radio)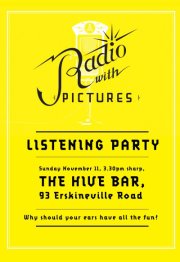 SYDNEY OPERA HOUSE Sun 11th Nov: SOLD OUT EVENT
but there's a
FREE LISTENING PARTY
In a bar there's a LIVE simulcast at The Hive Bar in Erskineville in Sydney.
We're told digital radios will be on hand screening images alongside the radio broadcast.
Sun 11th Nov 3:30pm SHARP
The Hive Bar is at 93 Erskineville Road, Erskineville.
www.thehivebar.com.au