Lawrence appeared in two productions having their Australian premieres at this year's Melbourne International Film Festival. He played roles in the eagerly anticipated Jane Campion mini-series TOP OF THE LAKE: SEASON 2 and Tin Pang's heart-wrenchingly honest short MOTHER CHILD.
TOP OF THE LAKE CHINA:GIRL
Currently airing on BBC2, the series continues the story of Detective Robin (Elisabeth Moss) who returns to Sydney for a fresh start, however, the wounds of the past are deep. Encounters with a mysterious suitcase, the dark-side of Sydney and troubled memories, the series also stars Nicole Kidman and Gwendolyn Christie (Brienne from Game of Thrones!)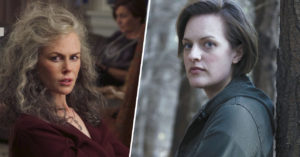 Playing against type (we promise), Lawrence portrayed NATE  a sleazy computer geek who administers a website that reviews brothels.
MOTHER CHILD
Lawrence also appeared in MOTHER CHILD portraying a complex relationship alongside Gabby Chan in Tin Pang's deeply honest and personal short film. Based on the filmmakers' own life, the short film is about what happens when roles are reversed and children must now care for parents. Also the role was an unique challenge as it was a 14min one-take film with no cuts or edits – much like a stage play but with choreography between actors, the camera and the art design. Read more about the movie here: www.motherchildmovie.com