TWO EXCITING ANNOUNCEMENTS
Don't miss Lawrence's award-winning VERY STRANGE THINGS show in Perth's Fringe World this Summer. After critically-acclaimed seasons in various capital cities that have left audiences captivated and enthralled, Lawrence brings his mind-bending comedy show to Perth.
VERY STRANGE THINGS @ PERTH FRINGE WORLD
FOUR SHOWS ONLY. FEB 1-4
STATE THEATRE CENTRE, WA
BOOK NOW:  CLICK HERE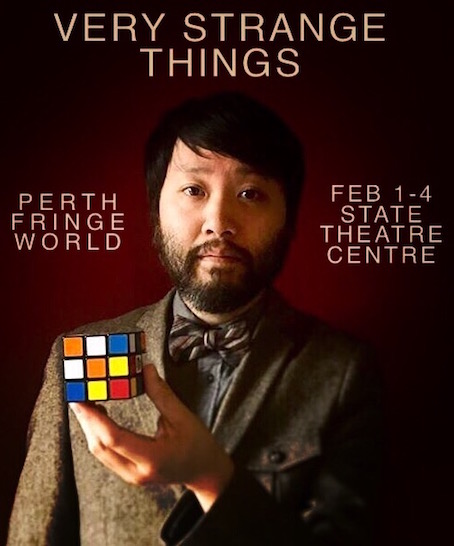 In March 2018, Lawrence will return to Melbourne's Malthouse Theatre with a brand new show for the 2018 Melbourne International Comedy Festival.
"THE MAN WHO STOPPED FOR A SANDWICH"
is now on PRE-SALE.
For a limited time this January take advantage of our
EARLY BIRD DISCOUNT OFFER.
1) First CLICK HERE, then choose BOOK NOW in the top right box
2) Enter the Promo Code EARLY BIRD and select one of the three discounted shows.
*Offer for a limited time.