Comedian and human guinea pig Lawrence donated his mind and body for science in an all new episode of ABC's science program Catalyst. He presents SLEEP MATTERS a hour-long documentary about the science and importance of getting a good night's shut eye.
Watch full episode on iView: WATCH HERE
The documentary includes encounters with sleep scientists, researchers, tired late-night DJ and elite athletes. Perhaps a highlight (or lowlight in his sanity!) involved Lawrence participating in an extreme sleep deprivation experiment, trapped inside a Monash Uni laboratory with no clocks, no windows and no iphone. Then to look at the effects on his brain and body, straight away, he had to perform a new stand up routine at a packed comedy club (written whilst half asleep in the lab)! Did he die on-stage (in comedy terms)?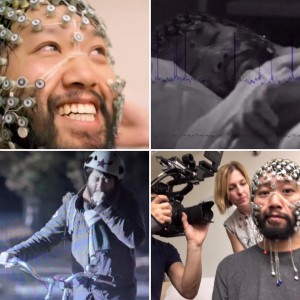 What's Sleep for, what happens if you go without it and what can you do to improve it? It aired this Tues 27th on ABC TV
Full episode is now online on iView: WATCH HERE