WE'RE MAKING A MOVIE!
April 2014: Shooting has commenced in Melbourne and regional Victoria on SUCKER, a coming-of-age comedy about a 17 year old Chinese-Australian named Lawrence who befriends a charming con artist and his daughter.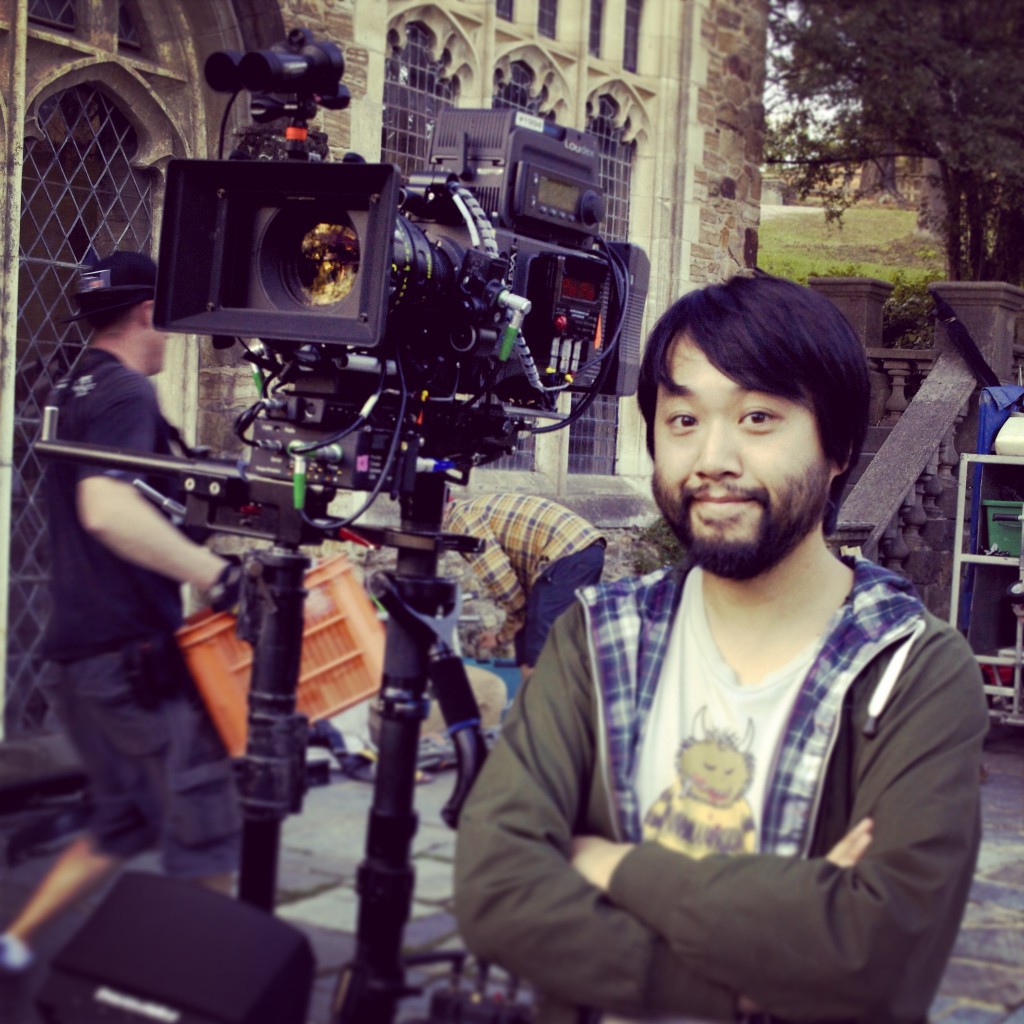 The film is the adaptation of Lawrence Leung's award-winning one-man stage show he wrote and performed… also called Sucker . He has toured the production in over 100 performances around Australia, Edinburgh, Dublin, NZ, including a critically-acclaimed season at the Sydney Opera House in 2002.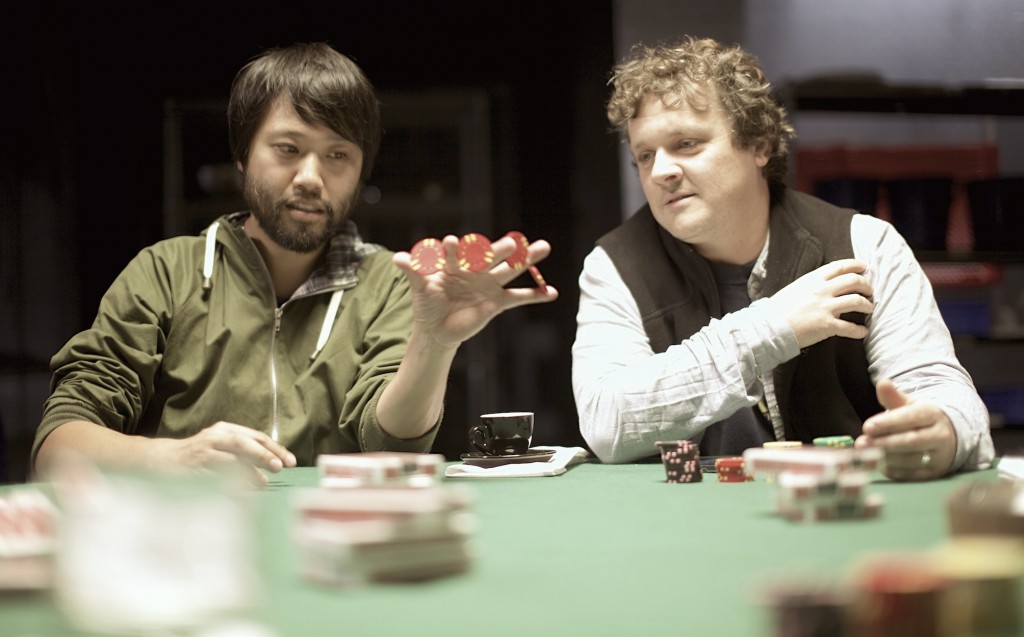 Photo: Ben Chessell directs. Lawrence distracts.
The screenplay is co-written by Lawrence and Ben Chessell, who also directs. This marks Chessell's feature film debut having directed episodes of Offspring, Rush, Dance Academy and the one hour 2005 telemovie, The Heartbreak Tour.
"Sucker started off as a story I told on a stage with a slide projector and a deck of cards," says Leung, "A decade later, the show has transformed into a feature film! As someone who knows a thing or two about cons, naturally this sounds too good to be true! I am so thrilled and can't wait to rope some suckers… er… audiences into the world we have created."
The film stars YouTube sensation John Luc as "Lawrence", veteran British actor Timothy Spall (whose work includes the Harry Potter films and Mike Leigh's upcoming Mr Turner*) and Lily Sullivan (Mental, Galore). Kat Stewart, Jacek Koman round out the excellent cast. There's also a cameo from Shaun Micaleff.
* UPDATE May 2014 – Congrats to Timothy Spall who has won the Best Actor award at the 2014 Cannes Film Festival for Mr Turner.  We are thrilled he has chosen 'The Professor' in Sucker as his next role.
"Lawrence's world is one you've never seen before – it's fresh, exciting and warm," promises director Ben Chessell, "We travel into this new world and realise the people in it are just like us, we discover ourselves in his world. The shape of a good con is like the shape of a good movie: it sets up a world, it charms you, sucks you in, then it does something completely unexpected and surprising. It delights – trust me!"
More about the original Sucker stage show. Click here
Who is playing 17 year old "Lawrence" in the film? Click here
Whereabouts in Victoria is it being filmed? Click here