Biography
Lawrence Leung is an award-winning Australian comedian/TV writer who has been performing internationally since 2001. He is known in comedy circles for his personal storytelling style, "social experiments", quest-based solo shows and obsession with obscure or nerdy topics like puzzles, 80s childhood icons, con artists, psychology and ghosts.
In the middle of his Psychology degree at Melbourne University, Lawrence began distracting himself from his studies by performing stand up and improvised sketch comedy in uni revues, pubs and comedy clubs. He co-founded The Improbables and is a former cast member and assistant director of the Melbourne University Comedy Revue.
In 2000, he was a runner up in the nation-wide Raw Comedy stand up competition. Over the past decade, he's been a regular at the Melbourne International Comedy Festival and has taken his solo shows around Australia and the globe, including Auckland, Dublin, four seasons at the Edinburgh Fringe, London's Soho Theatre, NIDA's Parade Theatre, two seasons at the Sydney Opera House and a backpacking hostel in the Scottish Highlands.
Lawrence was hand-picked for the Melbourne International Comedy Festival's showcase show "The Comedy Zone" in 2001 and later that year performed his debut solo show Sucker at the Melbourne Fringe where it won the Best Solo Show Award. Sucker has played over 150 performances worldwide and is adapted into the 2015 feature film SUCKER  starring veteran British actor Timothy Spall, John Luc (playing a young Lawrence) and Lily Sullivan.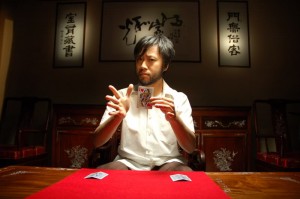 Lawrence's other one-man comedy shows include Skeptic (which toured Melbourne and Edinburgh), The Marvellous Misadventures of Puzzle Boy and The Somewhat Secret Secret Society Show (with Andrew McClelland).
In 2007, the stand up show Lawrence Leung Learns To Breakdance won the Age Critics' Award for Best Australian Show at the Melbourne International Comedy Festival and the Sydney Time Out Best Local Act award at the 2008 Sydney Cracker Comedy Festival.  The show was also nominated for the 2008 Sydney Music Arts and Culture Awards in the category of best actor/performer. "LL Learns to Breakdance" enjoyed sold out shows at the Edinburgh Fringe, London's Soho Theatre, the Sydney Opera House and the Perth International Arts Festival.
Between touring and performing shows Lawrence has been a regular guest on breakfast radio (3RRR) and appeared on Tony Martin, Ed Kavalee and Richard Marsland's "Get This" (3MMM) and Loose Ends (BBC). He also co-hosted the Sunday morning breakfast show on Melbourne's FOX Fm in 2005 and 2006 with Andrew McClelland and Courteney Hocking.
Lawrence wrote and presented regular off-beat mini-documentaries for Steve "The Sandman" Abbott's variety show In Siberia Tonight (SBS TV, 2004).
He was a writer of pranks for two seasons of ABC TV's The Chaser's War On Everything and has appeared on a variety of television shows including The Today Show (Nine Network), Stand Up Australia (The Comedy Channel), The Edinburgh Show (BBC2), Open House (RTE), Chelsea Lately (US, Australian special), Talking 'Bout Your Generation (where his Gen X team won) and the Chaser's War on Everything (inside a purple Teletubby Costume) and a sage on Agony Uncles (2012).
He writes and directs short films and live comedy shows. In 2007, his puppetry comedy "Howard Flu" won the Comedy Channel Short Film Festival's "People's Choice Award". He likes to build puppets.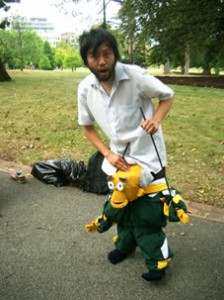 In 2008, ABC TV commissioned Lawrence to create, write and front a six part comedy series produced by Chaser Broadcasting. Lawrence Leung's Choose Your Own Adventure is a genre-bending documentary/comedy/adventure series shot in Sydney, Melbourne and the USA. It was screened in March/April 2009 on ABC1. The series was nominated for an 2009 AFI Award in the category of Best Television Comedy.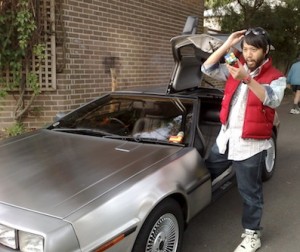 In 2009 Lawrence reunited with long time comedy partner Andrew McClelland for a new live show at the Adelaide Fringe, Melbourne International Comedy Festival and the Sydney Comedy Festival. The slapstick-enhanced ambitious time-travel themed show Time Ninjas was marred with technicals problems and prop malfunctions on its opening night, garnering a shockingly bad review in the Adelaide paper. Three months later the show won the Jury Prize at the Sydney Comedy festival.
He won the 2009 GQ Magazine "Man of The Year" award in the category of Comedian of the Year. He was also deemed a 2009 Cleo Bachelor nominee but was too shy or sensible to turn up to the ceremony.
Lawrence returned to Sydney in 2010 to create and develop a new TV project that was based on his 2003 stand up show Skeptic. The production took about 10 months to shoot and make, and was filmed in places such as New Mexico, Arizona, Northern Scotland, London, Las Vegas and a carpark in Collingwood.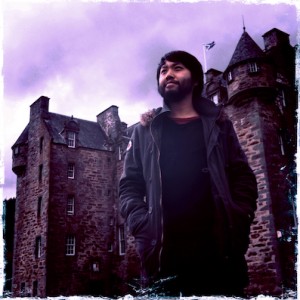 2011 marks a simultaneous return to the stage and screen for Lawrence. On television, in mid-June, his new 6-part comedy/psychology documentary series Lawrence Leung's Unbelieveable premiered on ABC1.
On the stage, Lawrence Leung Wants A Jetpack was critically-acclaimed at Melbourne and Sydney Comedy Festivals, playing to packed houses at Trades Hall and NIDA. It has a two week season in London in August and later in 2011 for a national tour of Australia.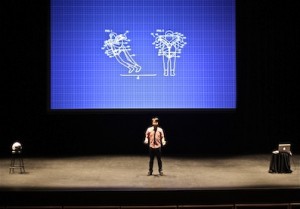 In 2012, Lawrence wrote and performed a personal stand up storytelling solo show BEGINNING MIDDLE END that toured nationally and at the Soho Theatre in London's West End.
In 2013-14, he was a correspondent on SBS2 weeknightly news/culture show THE FEED. He presented regular stories about fascinating topics from LARPing (Live Action Role Playing), to escape rooms and zombies.
A long-time fan of Sherlock Holmes novels, Lawrence wrote and performed his stand up comedy/caper PART TIME DETECTIVE AGENCY. He toured around Australia in 2013, inviting audiences to crack a decade old unsolved mystery from his past.
In 2014, Lawrence played Dr Elvis Kwan in Network Ten's beloved drama OFFSPRING.
In 2014, Lawrence began production on MAXIMUM CHOPPAGE a multi-genre hybrid action comedy series. He wrote 3 of the six episodes and starred as the lead, Simon Chan – a coward who returns to his dangerous hometown, but unfortunately everyone is convinced he's a great martial arts warrior. The cult series aired on ABC2 in 2015 to critical acclaim by TV reviewers.
In 2015, Lawrence performed his seventh stand up show THE ESCAPIST which garnered great audience and critical acclaim across three cities.
In August 2015, the feature film adaptation of his show SUCKER premiered at the Melbourne International Film Festival. The screening sold out in a couple of days after it went on sale, and an encore screening was added that also was a full house.
SUCKER will be released in cinemas nationally in late-2015.