The Paradoxical Adventures of Lawrence Leung & Andrew McClelland: Time Ninjas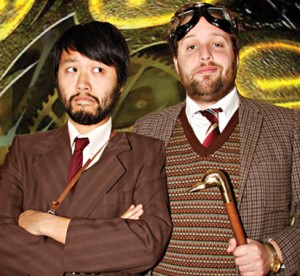 Lawrence Leung and Andrew McClelland have stumbled upon time travel. Now they're going forward to the past to make things better. Hopefully. A mind-bending comedy that will go down in history… or potentially destroy it.
The second double-act show of these two performers/friends/nemeses is a whirlwind of slapstick comedy, bad German accents and chronologically-challenged bitter rivalry.
In 2009, "Time Ninjas" premiered at the Adelaide Fringe, before heading to the Melbourne International Comedy Festival and Sydney – where it won the 2009 Time Out Sydney Comedy Festival's Jury Prize.